List of letting agents with houses and flats to rent in Bow, Greater London Tower Hamlets, rentrightcommercial.co.uk : List of letting agents with properties for rent in Bow, Greater London Tower Hamlets
Below is a list of letting agents who have commercial properties in this area. Complete the form below to send them all an enquiry.
Allen Davies
342 High Road
Leyton
London
E10 5PW
020 8539 2121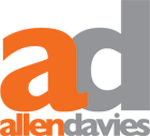 With over 15 years experience of the Property Industry, Principle Partner Gary Dennis gained his knowledge & training with Europe's largest corporate Estate Agents where he enjoyed a ten year career. Feeling the need for a new challenge he then built a successful property business but after five years felt the urge to return to Estate Agency. He also oversees the Residential Lettings and Management Department and specialises in Land acquisition and development consultancy in the South of England, acting for clients.
Foxtons Camden
120 Parkway London
NW1 7AN
020 7424 6000

Foxtons opened its first estate agency in 1981 and has since grown to boast 51 offices throughout London and Surrey. Over the years Foxtons has established itself as one of the most recognisable brands in London and has become synonymous with the term as London's leading estate agent. We are not your typical estate agent and over the years we have demonstrated how we like to challenge tradition and improve the way the industry operates in response to consumer needs.

We are known for our unique and comprehensive marketing package, including our famous fleet of branded Minis and dynamic café-style offices, our unrivalled longer opening hours and our proactive approach to the property market. Innovation is key to every area of our business and we are committed to delivering excellent service and exceeding our clients' expectations. Our longer opening hours buck the industry trend and offer a more professional service at times to suit our clients. We understand the pressures of daily life, which is why our longer opening hours are convenient for viewings after work and at weekends.

Our offices are open 9am to 8pm Monday to Friday, 9am to 5pm Saturdays, Sundays and Bank Holidays and our phone lines are open 8am to 8pm, seven days a week, 362 days a year.
Ideal Locations
213 Cranbrook Road
Ilford
IG1 4TD
020 8518 1313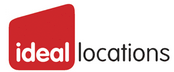 In 2003 Ideal Location was formed and then evolved from a small establishment to a progressive company moving in new directions. Ideal Locations estate agents and letting agents background began with a commitment to the community. The realisation of their high goals and standards helped their evolution to become one of the most forward thinking service providers in their chosen specialist sector that grew, and is still growing well beyond their expectations. In addition, we provide care and accommodation services on behalf of Local Authorities and have experience at managing services that meet and often exceed current contract specification, including tailor made packages for individual clients. Ideal Locations estate agents and letting agents provide a wide range of services, manage and develop new homes for rent and shared ownership and operate a private sector home leasing scheme. We pride ourselves on an excellent track record in both serving and contributing to the local community. We offer a range of lettings (both council and private letting), management, mortgages and guaranteed rent schemes (Private Sector Leasing via council lets). Leasing guaranteed secure incomes for landlords