List of letting agents with houses and flats to rent in Chigwell, Essex, rentrightcommercial.co.uk : List of letting agents with properties for rent in Chigwell, Essex
Below is a list of letting agents who have commercial properties in this area. Complete the form below to send them all an enquiry.
Allen Davies
342 High Road
Leyton
London
E10 5PW
020 8539 2121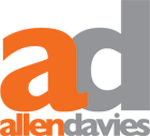 With over 15 years experience of the Property Industry, Principle Partner Gary Dennis gained his knowledge & training with Europe's largest corporate Estate Agents where he enjoyed a ten year career. Feeling the need for a new challenge he then built a successful property business but after five years felt the urge to return to Estate Agency. He also oversees the Residential Lettings and Management Department and specialises in Land acquisition and development consultancy in the South of England, acting for clients.