List of letting agents with houses and flats to rent in Erith, Greater London Bexley, rentrightcommercial.co.uk : List of letting agents with properties for rent in Erith, Greater London Bexley
Below is a list of letting agents who have commercial properties in this area. Complete the form below to send them all an enquiry.
PS Properties - UK Limited
Crown House
Home Gardens
Dartford
DA1 1DZ
0203 086 8683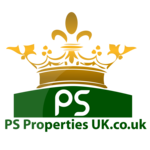 Landlords, we are here for you! Let us help you ensure that your Asset does not become a LIABILITY! Whether that means: -Guaranteeing you get paid Each and Every month when you sign a Guaranteed Rent Agreement with us; -Managing your properties through us; -Finding the Right Tenant for your property; -Buying a Good property at the Right Price or Below Market Value; or -Dealing with problematic Tenancies. We Are Your Agent! PS Properties UK will be able to offer you service that is second to no other, in letting, management or for sale -residential and commercial covered! For properties to let, sell or buy, our bespoke professionalism and flexibility give you the edge whether you are a tenant, landlord, vendor or buyer. Once you give us your instructions to deal with your property, then our experienced sales or lettings teams will give your property the dedication and attention that it deserves and hopefully exceed all of your expectations -not only because excellence is in our blood, but also because we believe that your satisfaction is a guarantee that you will come back to us.