List of letting agents with houses and flats to rent in , Greater London Wandsworth, rentrightcommercial.co.uk : List of letting agents with properties for rent in , Greater London Wandsworth
Below is a list of letting agents who have commercial properties in this area. Complete the form below to send them all an enquiry.
Amber & Co - Uxbridge Road
406 Uxbridge Road
Shepherds Bush
London
W12 0NR
0208 740 9944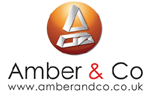 At Amber we aim to provide a professional service to both Landlord & Tenant that is open to positive criticism & mutual development. We take great pride in listening to & adapting to our clients needs. This ensures that our company's policies grow and if need be, change to reflect the requirements of you, our client. This ethic has served our company well over the last 12 years and is one of the main reasons why Amber & Co have so successfully developed from a small independent agency into one of the major names in the West London property market. If you would like further information about our services simply pop into our Office at 406 Uxbridge Rd, Shepherds Bush, London W12 0NR.
KALMARs - Jamaica Wharf - 2 Shad Thames London - SE1 2YU
Jamaica Wharf, 2 Shad Thames, ,London
SE1 2YU